Awake the spark of God within your heart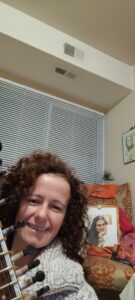 Much Love and Gratitude to Sharmila for Giving me her best of teaching the sitar . To say the truth , I didn't know even how to handle the sitar and with the Sharmila's help , I do know to play it and create "Ragas " Song . And there is not difference to learn it online or in presence Because The flow of teachings from Sharmila takes deep in your heart and beyond 🙏Thank you For such a Wonderful Dedication and Love ♥️🙏
Flutura Hima
Macomb, IL, United States
Feedback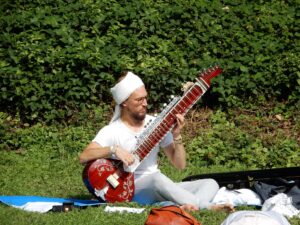 I have been a student from 9 month and I am very happy to learn this beautiful instrument. I live in Europe so sitar lesson is quite rare. I also was helped to get a good instrument and the sound is amazing. I like so much to learn new raags and play sitar and this is all possible thanks to Sharmila and learnsitar online.
Sébastien
Ophain-Bois-Seigneur-Isaac, Belgium
Excellent Teacher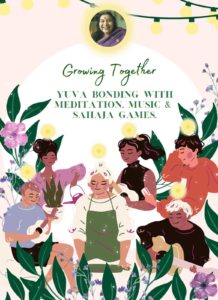 I have been learning Sitar for a year from Sharmila Mathur. I have experienced her as a
great teacher.She is very patience in teaching which has helped me to grow a lot within
short period. I am Blessed to have her as a Teacher.
Sudha B Khetarpal
Silver Spring, MD, United States
Enjoying my sitar lessons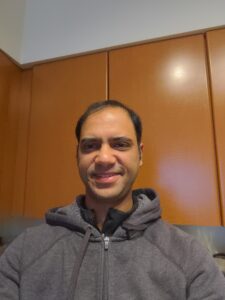 I am very grateful to have found Mrs. Sharmila as my guru and I am really enjoying the lessons and practice that I am being given by her. She has a very pleasant demeanor and makes the process of learning sitar very simple and enjoyable. I would recommend her to any person wanting to learn sitar at any level.
Roopesh Manda
Redmond, Washington, USA
A dream come true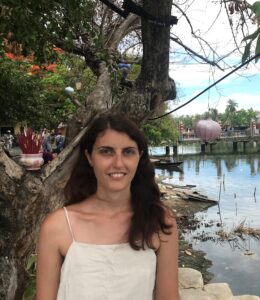 I had wanted to learn to play the sitar for a long time, but there were no courses in my city (in Italy, where I live, there are very few people who know and play this instrument). Thanks to "learn sitar online," I finally realized my dream, and I am very grateful to Sharmila for that!
Sharmila is an attentive, patient, and competent teacher. Her lessons are challenging but stimulating, suitable even for beginners like me. I had never played sitar before, but thanks to Sharmila's guidance, I made a lot of progress in a short time, learned specific techniques and beautiful songs.
The sitar is a fascinating instrument with a charming sound, and I'm so happy and proud to be able to play it.
Daniela Leali
Italy
Great teacher, great experience!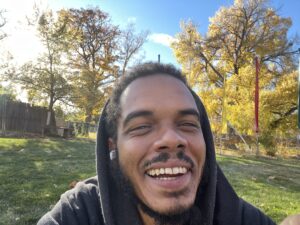 Sharmila is always on time & is always patient.
I have enjoyed learning with her very much.
I recommend her teaching here to any student beginning to learn sitar!
Timothi Cox
Colorado, United States
Testimonial to Sharmila ji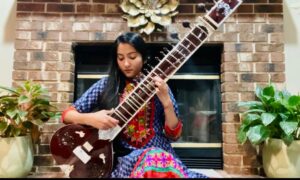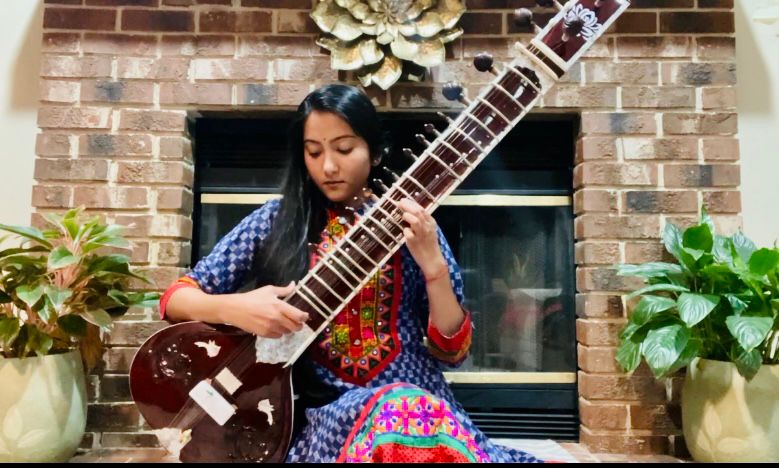 It's been such an absolute blessing to have come across someone like Sharmila ji, who is not only an honorable Sitar maestro, but also an amazing human being. My 10 month long journey so far with my Sitar and Sharmila ji has been so special, enriching, and rewarding. Sharmila Ji's eloquent way of teaching is highly encouraging and beneficial. I earnestly treasure and cherish every bit of knowledge I've gained so far, whether it's about the instrument or music in general. Not to mention, her sweet and down to earth nature makes it all more memorable! Sharmila ji, being so devoted herself as a musician, helps me to be more connected to her. Also, learn Sitar Online is a very useful medium to use for students to keep track of classes and other resources. Here's my utmost respect and gratitude to Sharmila ji, for everything I've learned so far and everything I'll learn going forward in my journey of Sitar learning & playing. ❤️🙏
Puja Talukder
Egg Harbor Township, NJ. USA